Coffee Creamer: The Secret to Making Matcha Drinks Taste Amazing?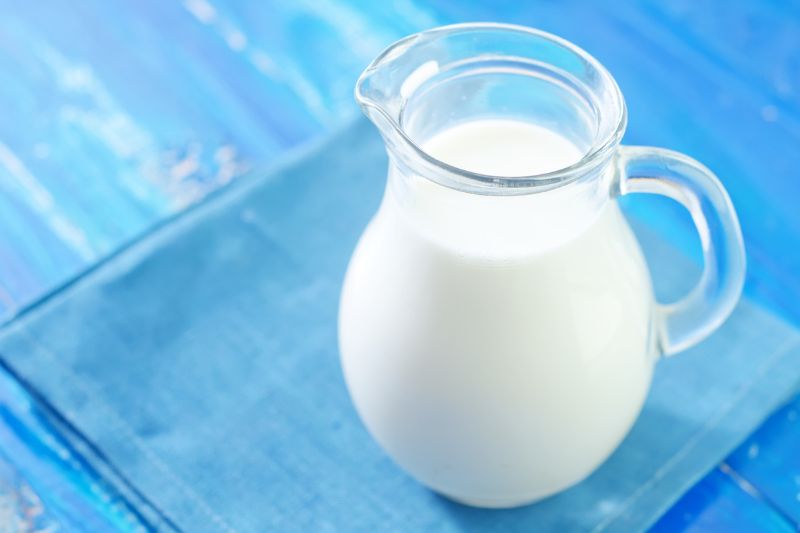 Could coffee creamer be the secret to the best-tasting matcha drinks you've ever tasted? Let's find out in today's post!
If you know me well, you know that I love coffee as much as I love green tea. My hardest decision every morning is deciding if I should pour myself a cup of green tea or coffee. What a joyful morning I have! I enjoy learning about both coffee and tea. So now, I roast my own coffee and have a green tea to accompany it!
I always try to come up with a way to make my tea better with techniques from coffee, or vice versa.
Using Coffee Creamer for Matcha Drinks
Here is a discovery from one of my little trials: using coffee creamer for matcha. Putting creamer in my matcha dishes when my friends come over is one of my favorite little secret recipes. I hope you enjoy it as much as I do!
What is Coffee Creamer?

First of all, what is coffee creamer?
Coffee creamer, for the most part, comes from cows but has a higher butterfat content than regular milk. After a cow's milk is taken, the butterfat is separated using a device called a separator to separate out the content of the milk into higher or lower butterfat. Creamer is the result of this process.

Historic Milk Separator
Creamer generally contains 18–30% butterfat, whereas regular milk contains 2% or 1%. Similarly, whole milk has 3-4% butterfat, whereas non-fat has 0.5%.
For instance, if you pick up 2% milk at your grocery store, 2% is the content of butterfat; creamer has 18–30% of butterfat; and half-and-half has 10–18% of butterfat, which is what I use below to make homemade creamer.

(Take this true or false quiz next to find out if drinking green tea with milk is bad for you!)

Coffee creamer is essentially processed (see next section below) milk with a higher buttermilk content and a mixture of other ingredients.
Let's see how you can make your own.
Make your Own Homemade Creamer for Matcha Drinks
 
If you plan to make your own coffee creamer recipe, a simple recipe is all you need to stir up a batch of fresh creamer. All you will need is:
2 cups of Half-and-half
¼ cup Maple syrup
2 teaspoons of vanilla extract
Combine the half-and-half with maple syrup in a small saucepan and bring it to a boil over low heat. When the mixture starts to warm through, remove it from the heat and stir in the vanilla extract. Allow the mixture to cool for five minutes.
Once cooled, you can store the fresh homemade creamer in a glass jar in the refrigerator for up to seven days.
Substitute to your Liking
Instead of half-and-half, you can mix a cup of boiling water with six tablespoons of butter, two cups of nonfat dairy powder, and one cup of any artificial sweetener. Because the ingredients and ratios are not written in stone, you can play around with the ratios until you achieve your perfect taste.
Now, let's see how you can use this homemade creamer in your matcha drinks!
A Touch of Chai Spices 
A matcha chai latte is a terrific matcha drink that you can enjoy as a summer or winter drink.
For your chai spice blend, whisk three teaspoons of ground ginger, two teaspoons of ground cinnamon, and a teaspoon each of ground cloves, allspice, and cardamom. Warm one cup of homemade creamer in a saucepan; add a teaspoon of the chai spices and a teaspoon of powdered green matcha tea. Heat it until it is just about to boil. After removing the mixture from the heat, strain the mixture into a mug.

Proceed to enjoy your matcha drink!
Aside from matcha, the other ingredients can be substituted with other favorable items. Soy or coconut milk can replace almond milk, while maple syrup or honey can replace vanilla extract. The whisk can also be substituted with an electric mixer, a blender, or simply by shaking the mixture in an airtight vessel.
Matcha Lattes

The iced matcha green tea latte is probably the most common latte that people make with matcha.
To begin, pour two ounces of homemade creamer and add half a teaspoon of green matcha powder. Using a whisk, stir until the powder dissolves. Proceed to add three teaspoons of sugar or any sugar substitute to your liking; you can adjust the sugar to suit your needs. Add ice cubes and enjoy your drink.

For a mint matcha latte, add about 1/8 teaspoon of peppermint extract to the mixture before the sweetener. You can also add ¼ cup of non-dairy milk for extra cream.

(Learn how to make a tasty hot or cold green tea matcha latte in this post.)
Matcha Tea Smoothies

Matcha tea smoothies allow you to play around with fruits and other juices for a tastier and healthier matcha.

Blend one cup of homemade creamer, a teaspoon of powdered matcha tea, one cup of ice cubes, and a tablespoon of honey or sugar. Once it is smooth, pour it into a glass and enjoy. You can also add ¼ cup of blackberries, blueberries, or raspberries for a fruity taste. Feel free to try out other fruits for your tea, like mangos, bananas, and pineapples.

Alternatively, you can blend ½ cup of orange juice, ½ cup of homemade creamer, almond or soy milk, and a teaspoon of powdered matcha tea.

(See this article next for 20 healthy and yummy green tea smoothie recipes.)
Laced with Chocolate
You might also fancy a hot matcha chocolate for your next matcha drink!
Whisk together two teaspoons of matcha green tea powder and two ounces of homemade creamer. Warm one cup of almond milk and slowly add a tablespoon of high-quality chocolate over low heat. Once the chocolate has melted completely, pour it into a cup and add the matcha. Cinnamon or honey would also be good additions, though they're optional.
What will you try first?
Gone are the days when matcha green tea was only a mixture of hot water and probably a sweetener. You can now get creative in your own kitchen and whip up this fresh and delicious creamer for your matcha green tea or everyday coffee.

Enjoy the taste while you harness the tremendous health benefits of matcha drinks without all the preservatives of store-bought creamers.

This post about matcha drinks was first published in 2018, but it was updated just for you in 2021.
Buy Premium Matcha Now
RELATED ARTICLES YOU MAY BE INTERESTED
---
Get Free Bonus Content
If you have ever thought that Green Tea is an "acquired taste" or that it is "too bitter" to enjoy, we're here to change your mind! We want everyone to experience the health benefits of Green Tea and show you that this can be an amazing, refreshing, and delicious drink when made correctly. With just a few tips on how to brew this powerful leaf we can change your mind about the taste and enjoyment of drinking Green Tea.
Don't miss out on the health benefits of tea!
Improve health
Increase brain function
Regulate weight
Lower your risk of cancers
Reduce risk of heart disease
Lowers risk of diabetes
We know that you will love these tips for brewing tea and getting the most flavor and elegance out of every cup.  Sign up for the Free Japanese Green Tea Club and get this great informative manual on brewing green tea. You will learn what it is that makes it one of the most popular beverages in the world.
Sign up for Green Tea Club to Get The Two Books for Free.
What is GREEN TEA CLUB?
Sign up free to Green Tea Club to get tips and exclusive articles about how to use your matcha and green tea for a healthy lifestyle. Green Tea Club is hosted by Kei Nishida, Author of Cook with Matcha and Green Tea and CEO of Japanese Green Tea Company.
Get free E-book "Green Tea Science – 12 Scientific Tips for Brewing Green Tea To Taste Better" By Kei Nishida - Value $9.99
Get free E-book "Matcha Lover's 21st Century Recipe Collection" By Kei Nishida (42 pages recipe book)  - Value $9.99
Get immediate access to 10% Off coupon for your first order and access to Exclusive Coupons and Specials - Value $50+
Monthly Giveaways - Value $50+
Access to New Green Tea Recipe and Health Articles - Value $50+
Unsubscribe anytime. It's free!
What do you think about the article? Please comment below or reply me privately here!
2 Responses
Leave a comment
Comments will be approved before showing up.